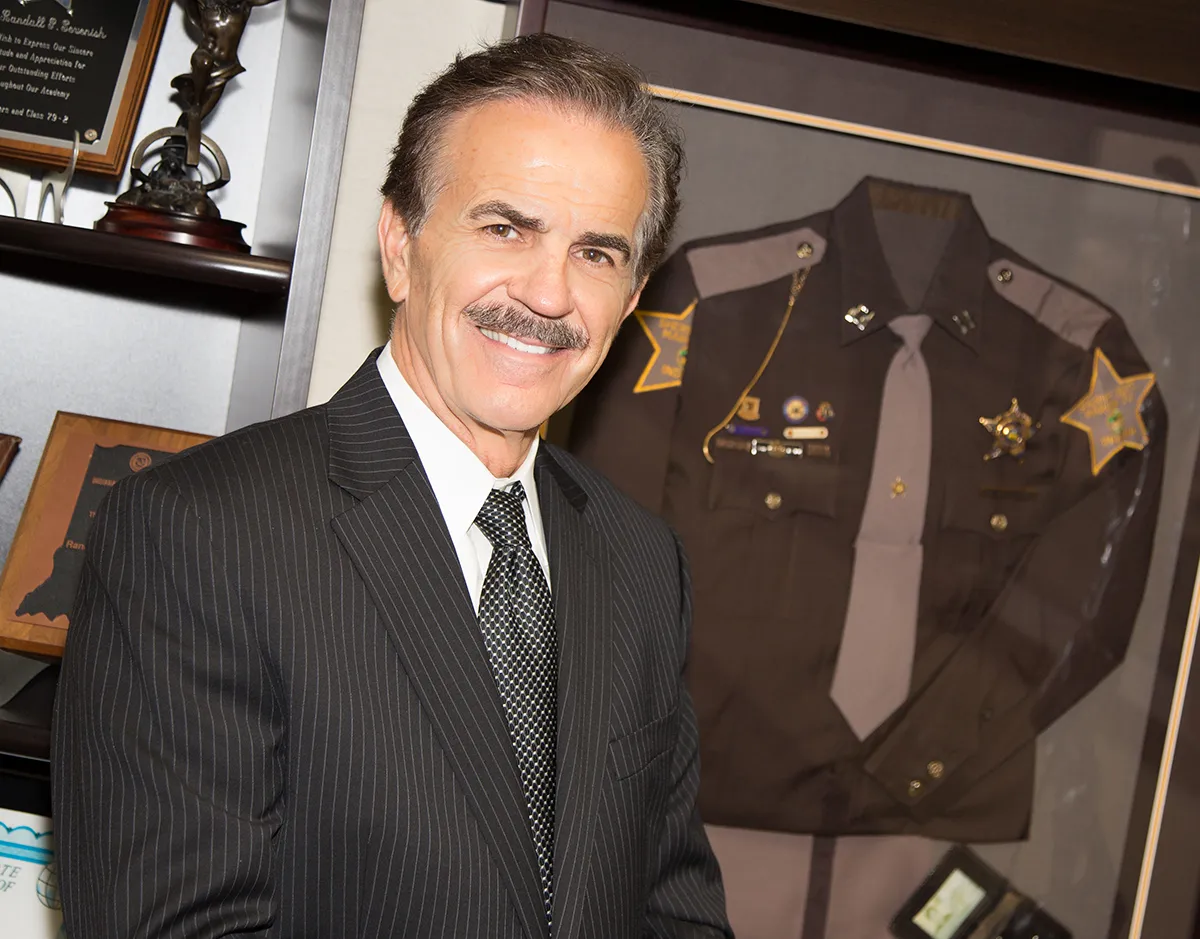 RANDALL SEVENISH
ATTORNEY/FOUNDER
My entire adult life has been dedicated to serving others. I have a long history of helping, teaching, educating and protecting others in a variety of arenas, including personal injury law, law enforcement and martial arts.
I served the Indianapolis public as a decorated Police Captain, police academy instructor and SWAT Team Commander all while attending law school.
As Karate Sensei, it was my pleasure to serve by teaching self-defense and karate to hundreds of Indiana police, adults, children and the disabled – changing lives. A 6th Degree Black Belt certification qualified me to serve the city and state as Karate Commissioner for the World Police & Fire Games.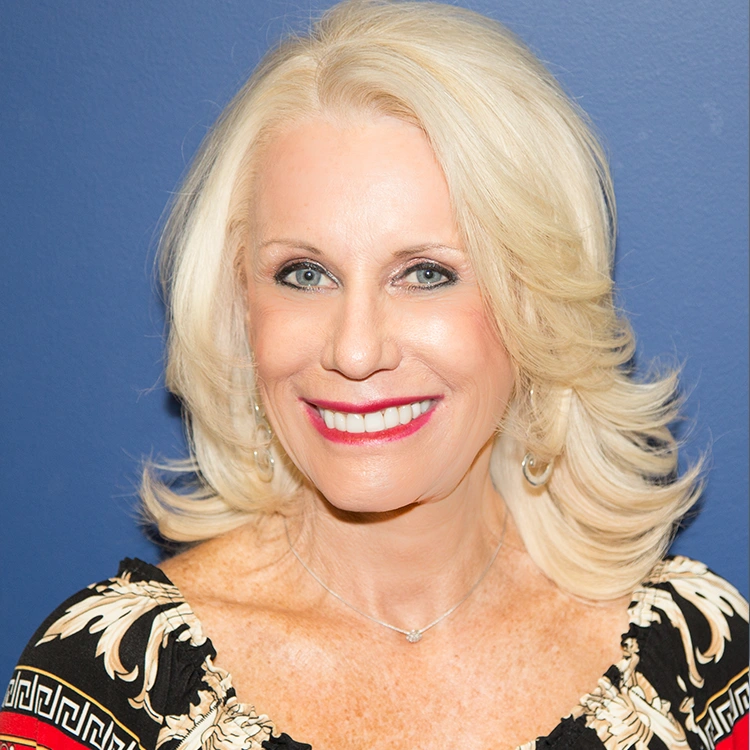 Regina Sevenish
Administrator / Client Advocate
Regina Sevenish, wife and best friend of the law firm's founder, Randy, are partners in so many ways. They have and continue to share business ventures, fun activities in and outside of the legal arena and enjoy a wonderful family together including two daughters, two grandsons and their many pets. Regina is a quite avid animal lover stemming from growing up on a farm and loves her daily life including many dogs, cats and even birds.
She enjoys being involved in the public relations, marketing and educational aspects of the firm because of the opportunity to meet with, educate and genuinely help people in need. And she enjoys her position for over 30 years as Administrator and Client Advocate of the many clients we serve.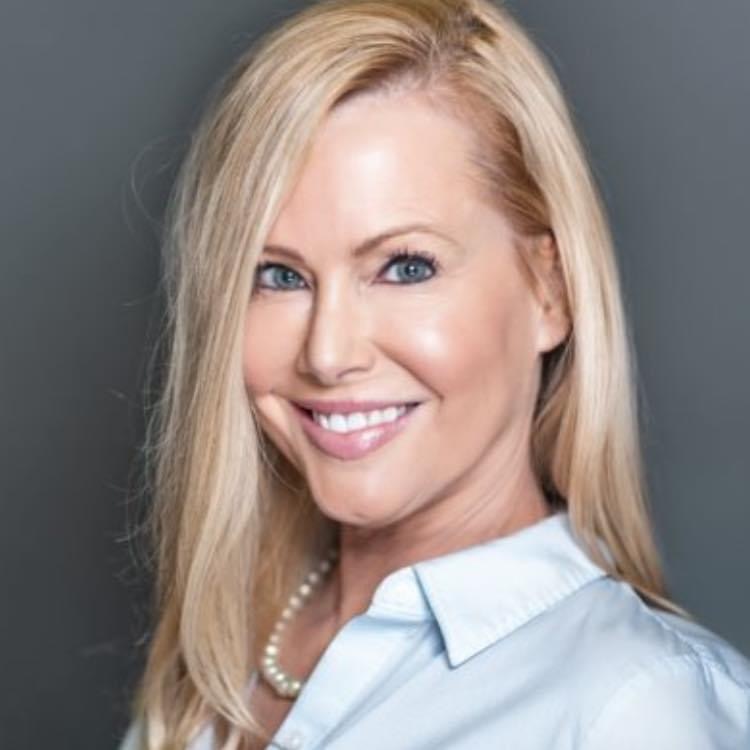 Michelle Adams
Senior Paralegal / Pre-Litigation Manager & Chief of Staff
Michelle joined Sevenish Law firm in June 2022 as our Senior Paralegal/Pre-Litigation Manager. Michelle has over 28 years of experience as a personal injury/wrongful death paralegal. She is the direct manager of all other support staff and supervises all operations at all office locations.
01
Free Case Review
Immediately after your accident, schedule your free consultation with us. There's no cost or obligation to sit down with an injury lawyer and learn about the strength of your claim. You'll get an expert's opinion on your legal options.
02
Hire Us
If we're the right fit, it costs nothing to hire us. We start protecting your claim from that point onward. Only when we earn fair compensation for your accident is when we're paid for the legal services we provide.
03
Case Plan
We put together a solid case strategy. We do the research into the circumstances of your accident, note the losses you suffered, and complete all documents to move your case forward. We handle all communication with the other parties for you.
04
Medical Treatment
While you have our help with the legal aspects of your case, you need to focus on your health. Get rest and get documentation of your condition. You need to complete all the medical exams, procedures and follow-up appointments during your recovery.
05
Negotiations
We begin discussions on your behalf with the insurance companies. We lay out all the facts involving your accident and the damages that resulted. We demand the fair value of your case.
06
Settlement/Litigation
We will often arrive at a fair settlement outside of court, but we won't concede when the insurance company is offering any less than you're owed. We may file a lawsuit and prepare for trial to pursue a significant financial award.
Fierce Protectors of the Injured™
Results
Fierce Protectors of the Injured™
Testimonials
We've helped people like you recover financially, physically, and emotionally. Read about our past clients' positive experiences below.
A great law firm with an attentive staff that cares about people. They are very courteous and answer questions promptly. Have used this firm before and would highly recommend for someone who needs help. I can't say enough great things about them. Thank you!!!
Mark C.
Satisfied Client
I would not be where I am today without Sevenish. Without them I would have got NOTHING. Instead I now have a 6 Figure check. Make sure you use the right firm. The staff treats you like family. They are best of the best. Please do your self a favor, Make the right choice! You will be glad you did.
James G.
Satisfied Client
We contacted the great people of Sevenish Law in a time of need. They were always very helpful, and very attentive to any questions we had. They did a great job for us. We hope to never need them again. But if anything happens again they will be our first call.
Jerry S.
Satisfied Client
I was in a motorcycle accident and my dad set me up with Randy and his team. They walked me through the entire process and were very personable. I really got to know randy over the past almost 2 years. I can safely say he is an outgoing and caring person. He went out of his way on multiple occasions on his personal time to do things for me even after we settled. I will always recommend anyone to Sevenish Law because I genuinely cannot thank them enough for the way they impacted my life.
Jake S.
Satisfied Client
The staff at Sevenish Law were all really helpful! Randall ended up getting me the max amount for my settlement that he could & didn't stop until he did! Michelle was extra helpful by keeping me informed about everything that was going on & kept me up to date about the whole process! If I ever need assistance with a case like this again I will definitely choose them again!
Bryan J.
Satisfied Client
Thank you for taking the time to review Sevenish Law. We are very pleased to hear that our staff took great care of you. Should you ever need assistance with any legal matter, please contact the firm. If we can't help you, we will refer you to someone who can.
Mary Applebaum
Satisfied Client
We were referred to Sevenish Law after an automobile accident that left us with a lot of uncertainties. Mr. Sevenish and his team always made us feel at ease, and kept us well informed along the way. They fight for what is right, and make you feel heard and important. Mr. Sevenish is exactly the kind of lawyer you would want to help you get the justice you deserve!
Taylor and Draake Cates
Satisfied Client
Sevenish Law Firm responded very quickly on my case. Very patient to let me tell my story on what had happened. After they gathered their information, they kept me posted on things that were going on with my case. I have no regrets going with Sevenish Law Firm. Shannon is the best. Thank you for everything.
Gia White
Satisfied Client