When most parents send their children off to school in the morning, they are doing so with the expectation that their children will be safe. No parent ever wants to receive a phone call from their child's school saying their son or daughter has suffered a concussion or other head injury.
The fact is, children do face a serious risk of concussion every day while they are playing on the playground, participating in gym class or organized sports, or doing other day-to-day school activities. Concussions can have a dramatic impact on a student's learning abilities and studies, above and beyond the potential physical and emotional repercussions.
Teachers, coaches and school staff can minimize children's risk of concussion and other injuries by recognizing and addressing concussion risks, identifying signs and symptoms of head injuries, and responding accordingly.
An Indianapolis child injury attorney can be of assistance in cases in which your child's concussion has been caused by negligence on the part of the school, a coach, teacher or other school staff.
Child Concussion Statistics
Statistics from the Centers for Disease Control and Prevention (CDC) indicate that in one recent year, close to 248,418 children under the age of 20 suffered sports or recreation-related injuries that lead to a diagnosis of a concussion, or a traumatic brain injury (TBI).
The rate of visits to emergency rooms in which these types of injuries were diagnosed rose an estimated 57 percent over a recent nine-year period of time. While sports-related injuries among children are substantial, 55 percent of all TBIs among children under the age of 15 are caused by falls and 24 percent are from an unintentional blunt force trauma.
Head Injury Risks Your Child May Face on the Playground
On the playground, your child may face the risk of head injury if he or she falls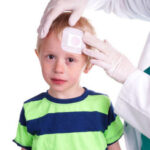 off the playground equipment, slips or trips and falls while running across the blacktop, or falls from a tree or other significant height. Roughhousing, fights and aggressive play can also result in your child sustaining head trauma.
Organized Sports: Concussion and TBI Dangers
Whether your child is on the field or court participating in organized sports, or in a gym class, he or she faces the danger of suffering a concussion or TBI. Contact sports can be quite violent, particularly when helmets and other proper safety equipment are not worn. The chances of your child having a head-on collision with another player, being hit by a ball or bat, or coming into contact with a hard object or surface can be quite high. Football players may be more at risk of concussion than baseball players, but any participant in organized sports is at risk.
What Other Day-to-Day School Activities May Increase Your Child's Risk of Concussion
Your child's risk of concussion can also be increased when he or she is participating in other day-to-day school activities. Many buses do not have seatbelts, so children face a greater risk of sustaining head trauma and other bodily harm when riding the bus to and from school or on field trips. Objects which have not been properly secured to walls or placed on shelves can quickly become a head injury risk. If a child reaches up and the items fall down, he or she could suffer a concussion.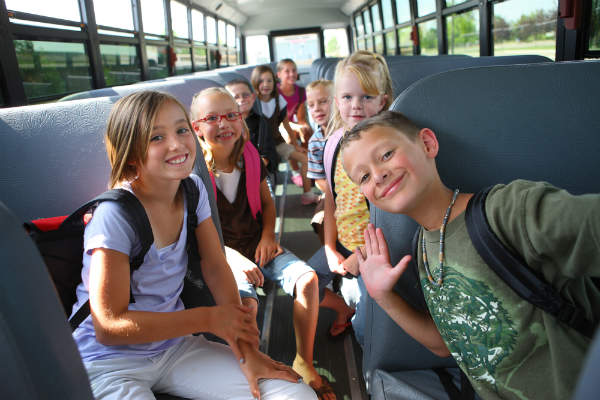 Schools may even have premises liability risks stemming from torn carpets, wet floors, insufficient lighting, broken railings on stairs, as well as uneven sidewalks and walkways. If these and other potential hazards are not addressed in a timely fashion it could lead to your child sustaining a concussion or other injury.
Common Concussion Symptoms
According to Nationwide Children's, some of the more common concussion symptoms of which parents and teachers must be aware are:
Headaches
Dizziness
Problems with balance
Nausea or vomiting
Sudden onset of fatigue
Sensitivity to light and sound
Mental fogginess
Feeling of being drained
Inability or difficulty concentrating
Memory problems
Trouble focusing on tasks
Problems with comprehension
Unexplained irritability
Sadness
Nervousness
Heightened emotions
Difficulty falling asleep
Sleeping more or less than usual
Having trouble staying awake
If your child is exhibiting one or more of these signs, or you have been made aware of a head injury your child sustained, get your child to a doctor or medical professional right away. Delay in diagnosis or treatment can lead to further injury or permanent damage. You should also make sure your children's teachers and coaches know to have your child immediately stop playing if a suspected concussion is sustained.
Knowing When Your Child Is Ready to Return to School After a Concussion
Recovering from a concussion can often take a lot longer than most people realize. While teachers and sports coaches may be anxious to get your child back in the classroom or to practice, allowing your child to return to normal school and sports-related activities too soon could cause further and more extensive damage.
The CDC states, "Children and teens with a concussion should NEVER return to sports or recreation activities on the same day the injury occurred." Once a child has received a concussion diagnosis, he or she should not return to school until given permission from the doctor to do so. Even then, it is important your child and his or her teachers know recovery may require your child to:
Ease back into a normal schedule slowly.
Take rests as often as needed.
Sit where he or she is less likely to be distracted.
Record the lesson or take notes.
Spend fewer hours at school.
Have additional time to take tests or complete school work.
Obtain additional assistance.
Reduce time spent on cognitive activities like reading, writing or working on the computer.