A construction zone poses several risks to motorcycle riders passing through the area. The Federal Highway Administration reports that in the past five years, more than 4,400 people died in work zone crashes, and 200,000 were injured. Eighty-five percent of those who died were the driver or passenger in a vehicle moving through the zone.
Indianapolis has had a rash of construction zone motorcycle accidents in recent years, and to help you avoid a tragedy, below are several important safety tips for riding a motorcycle through construction zones. Keep yourself and your family safe by following these tips if you are cruising through one of the many construction zones in the Indianapolis area.
Slow down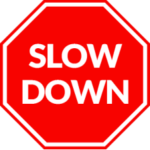 Construction areas often have cone zones that require you to merge into one lane. These zones have uneven driving surfaces. There are also workers, trucks, and earth-moving equipment operating in the area. Slow down and stay alert.
Be on alert for distracted drivers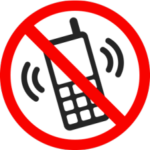 Driving in a construction zone? It is even more critical to be wary of drivers who focus everywhere but the road ahead. Be on high alert for signs of distracted driving. These include speeding, weaving through the road, or drivers not looking ahead. If you need to merge, do your best to find a spot between two alert drivers.
Merge Early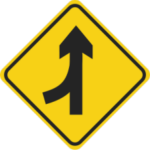 Rather than waiting for the last minute to merge into a single lane, merge when you first observe the posted warning signs. Avoid waiting until you reach the lane's end to merge into the next lane. This can be a dangerous practice as the other motorists may not be able to stop on time to let you in. Cutting other drivers off can also cause road rage, further increasing the chances of a rear-end collision.
Don't Tailgate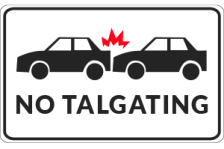 Traffic may be moving slowly but keep a safe following distance between your motorcycle and the vehicle ahead. Sudden stops are common in work zones. Having up to three cars length distance between your bike and the vehicles behind and ahead ensures that you can safely come to a sudden stop, if necessary
Obey Posted Speed Limit Signs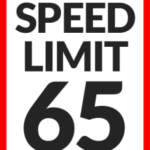 If you see a posted speed limit for a construction zone, obey the signs. You can face double the fines if you violate the set limits. You endanger workers and yourself, and your passengers if you do not obey these speed limits.
Watch for Flaggers and Obey Their Directions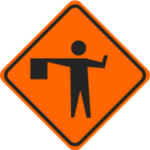 Sometimes flaggers may be present in a construction zone to guide the traffic around the work area. There will likely be signs that state "flaggers ahead," to notify you of their presence. 
The flaggers are there to protect you and the workers. Watch carefully and follow their instructions. Know that in work zones, the instructions from flaggers supersede the standard traffic laws. So, follow the guidelines carefully.
Always Assume That Workers are Present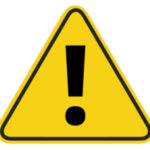 In some construction zones, you may not easily detect workers. But they may still be around further up. To be safe, always assume workers are present. Do not speed just because you do not see any workers around at the moment. Follow the specified speed limit and ride even slower if you notice a worker.  
Have an Escape Strategy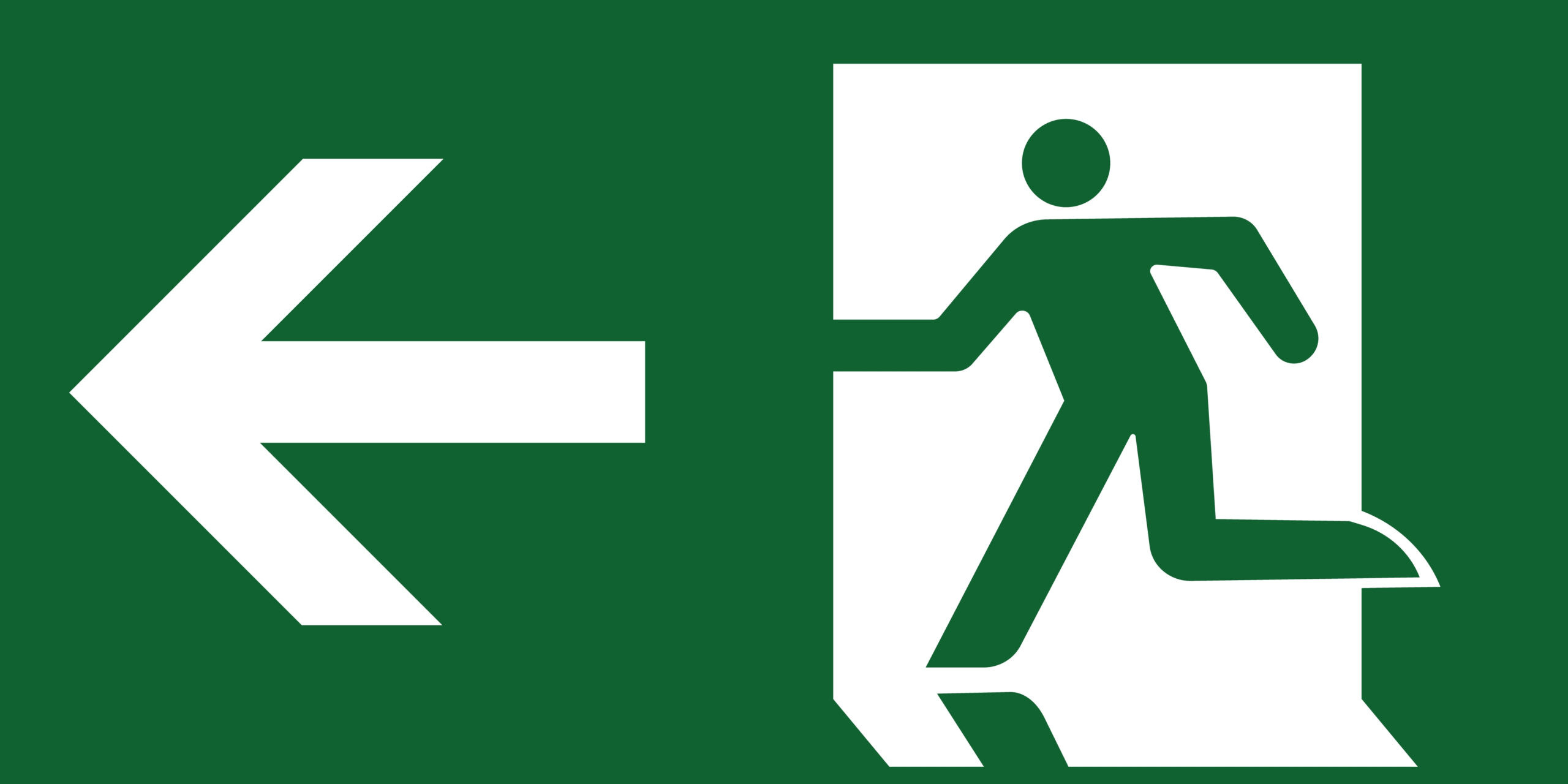 Sometimes, even if you follow all the rules and motorcycle safety tips, the road may seem too congested for comfort. Or you may find yourself stuck between unruly drivers. If this is the case, be on the lookout for the nearest exit. Finding an alternate route may be inconvenient, but it can prevent you from becoming a victim in a motorcycle accident.
Be Alert for the Unexpected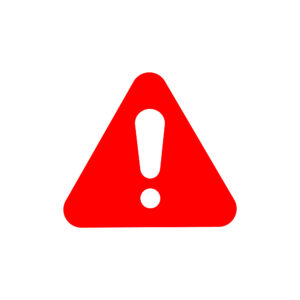 Other drivers may or may not be following the rules. Trucks, loaders, or workers could potentially enter your lane. While driving in a construction zone, you need to have all your attention focused on the task at hand – getting through the area safely.
Indiana Motorcycle Safety Tips: Construction Zone Accident Facts
The Indiana Department of Transportation reports the following statistics:
Four out of five people killed in work zones are drivers and passengers – not workers.

Rear-end accidents are the most common type of collision in construction zones.

It takes only one minute longer to travel through a construction zone at 45 mph rather than 65 mph.

Most fatal construction zone accidents occur on roads in which speed limits exceed 50 mph.
Work zones have several dangers that can pose serious risks for a motorcyclist since they are more vulnerable to elements than drivers and passengers of four-wheeled vehicles. As a motorcycle rider, be alert for the following:  
Debris and loose gravel from the vehicles' tires may fly at you. Wear your helmet to stay protected and keep your eyes on the road ahead instead of the debris. 

Stay calm when riding through grooved payment. Stay alert, as there may be uneven roads or potholes ahead.

Riding through pooled water can be dangerous. Keep your following distance wider so that you have ample time to notice any standing water in advance and can either avoid the puddle or find an alternate route.

You may find new roads laden with fresh paint and lane markings. Avoid riding across these, especially during or after rain, as they can be slippery. 

Watch out for manhole covers as they can sit raised several inches higher than the surface of the road. Avoid tailgating so that you can notice sewer covers or storm drains and swerve around them. 
Indiana Work Zone Safety Laws
Steep penalties are imposed for any driving infraction in a road construction zone. A first speeding violation carries a $300 fine, a second violation $500, and the third offense within a three-year period carries a $1,000 fine. Any reckless or aggressive driving carries fines up to $5,000. Any person who, through their actions, has caused the death of a highway worker can face fines up to $10,000 and could spend up to eight years in prison.
These are aggressive penalties, but what about those innocent drivers who are injured due to the actions of the highway construction workers or another driver? Families suffer unimaginable tragedies when a loved one is seriously injured or dies in one of these terrible incidents.
Get Help From the Sevenish Law Firm in Indianapolis
If you or your loved one has been injured in a motorcycle accident that took place in one of the many construction zones, you may be searching for a personal injury lawyer near me. If so, an Indiana personal injury attorney can seek justice and compensation for the medical bills, wage loss, and other injuries you suffered in your motorcycle accident. 
Call our Indianapolis motorcycle accident lawyers at Sevenish Law Firm today for a free case review.