All drivers in Indiana are required to carry liability insurance. The law requires motorists to have minimum liability coverage of $25,000 per person and $50,000 per accident to cover medical expenses of injured persons. In the event of a motorcycle accident or car accident caused by the other driver's negligence, you can file a claim against their liability policy.
But not all drivers follow the law. You share the road with thousands of people who have minimal insurance or no insurance at all.
Adding Uninsured/Underinsured Motorist Policies May Help You
If a driver doesn't have insurance or the available coverage is insufficient to cover your medical bills, you would be responsible for paying the remainder. To protect innocent victims from this common scenario, insurance companies issue two optional coverages: uninsured motorist insurance and underinsured motorist insurance. These are usually issued together, and may appear on your insurance card as "UM/UIM."
In a personal injury lawsuit, liability of the other driver (also referred to as fault or negligence) must first be determined. If the other driver is found liable for the accident, Sevenish Law Firm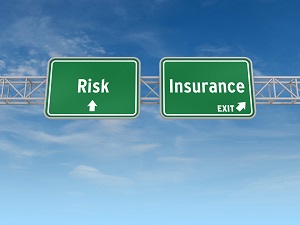 applies the available insurance coverage.
If the at-fault driver doesn't have insurance, you would be paid by your insurance company under your UM/UIM motorist policy, up to the limits of your policy.
If the at-fault driver has only the minimum liability coverage ($25,000), but your medical bills or case value exceed that amount, the other driver's insurance company would pay the first $25,000, and your UM/UIM motorist policy would cover the difference, up to the limits of your policy. However, most policies require that you reduce the amount recovered under your UM/UIM policy by the amount you received from the liability insurer.  Our Indianapolis personal injury lawyer will help you maximize your claim in either scenario.
If you're a motorcycle enthusiast, purchase as much uninsured driver and underinsurance coverage as you can to protect yourself and your family, as motorcycle accidents typically result in serious injuries and astronomical medical bills. We have found that most motorcycle injury claims involve inadequate insurance coverages on both sides.
One Case Example Demonstrates How Extra Protection May Be Necessary
The most disappointing case our firm handled involved a client who was paralyzed from the waist down as a passenger in a car crash. Her driver was at fault but had no insurance. Our client also had no insurance. Because of this, three other law firms turned her down before Sevenish Law Firm took her cause.
We tracked down another vehicle seen in the area of the crash, and convinced that driver's insurance company that we could make a reasonable case for fault. The insurer settled for $100,000, the limits of the car's liability coverage, knowing that a trial could result in a jury award in excess of $1 million because of our client's substantial and permanent injuries.
If either the negligent driver had carried liability insurance or higher limits, or the client had carried uninsured or underinsured motorist coverage, we could have collected far more for her— money she absolutely needs. As it turned out, we were still able to assist her with the purchase of a new home and a disabled-ready vehicle to keep her mobile, which is all she really wanted.
Uninsured Motorist Claim FAQs
Can you file an uninsured car accident claim without an attorney?
We strongly recommend that you seek legal counsel from a dedicated personal injury lawyer to recover compensation from an uninsured car accident claim. Uninsured car accident claims can be tricky if you are unfamiliar with liability laws.
Another reason to consult a dedicated personal injury lawyer is to give you time to heal from your injuries. There is also the emotional aftermath of a car accident that carries anger and frustration. This can make it difficult to remain objective and calm when dealing with the defendant's lawyer or insurance adjuster.
What can a car accident lawyer do for you?
A dedicated personal injury lawyer will:
Effectively navigate settlement negotiations.
Evaluate liens that could affect compensation.
Compile a correct assessment of damages for proper valuation.
Demonstrate the liability and value of injuries and damages with evidence and expert testimony.
Keep you informed at all stages with confidential communication protected by client and lawyer privilege.
Ensure you have enough time to file a personal injury lawsuit (if needed).
How We Can Help
If you hire a capable injury lawyer at Sevenish Law Firm, P.C. to handle these problematic issues, you will still be financially ahead of where you would have been without good legal assistance, no matter what an adjuster or well-intended friend may tell you. Allow us the privilege to fully explain what we mean. Contact us today!